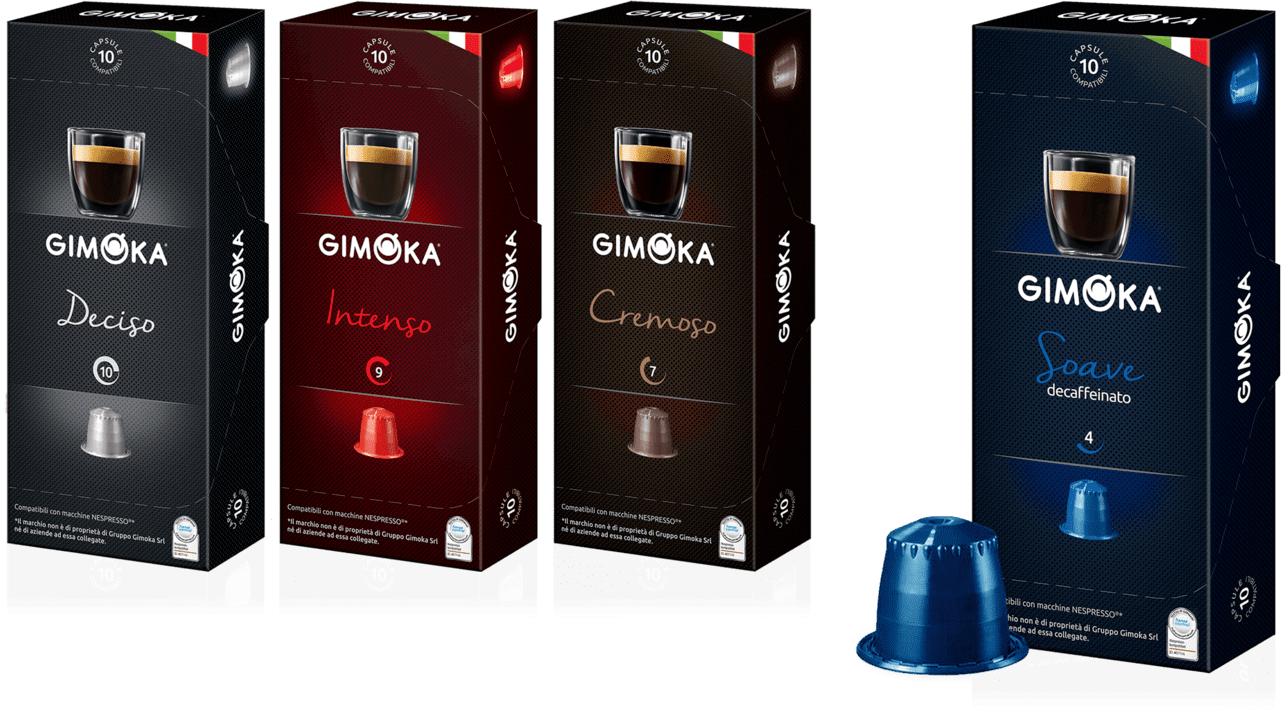 Gimoka is one of the main roasteries in Italy in terms of volume of raw coffee processed annually. With great experience…
An Italian brand, leader for its know-how and volume. With great experience in selecting green coffee beans and studying roasting curves. It makes various sizes of coffee beans, ground coffee, soluble drinks and pods and capsules for espresso machines.
In Portugal, we represent the coffee capsules compatible with the Nespresso system.